No Chill Cut Out Almond Sugar Cookies
These cut out almond sugar cookies are soft, perfectly shaped, and flavorful. With the right amount of almond extract, you won't be overpowered with a floral taste.
I don't know about you, but I just love the smell of almond extract. Baking these almond sugar cookies will fill your kitchen with a sugary, almond aroma.
Of course, these almond sugar cookies taste even better than they smell. Top them with almond buttercream frosting or leave them as-is, they will be your new favorite sugar cookie.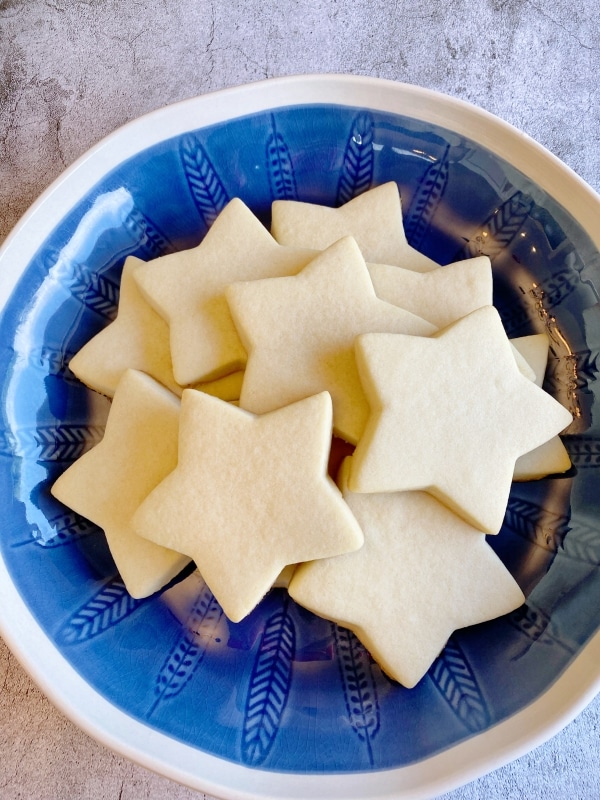 Let's jump into the instructions!
*This post may contain affiliate links, which means I may receive a commission, at no extra cost to you, if you make a purchase through a link. Please see my full disclosure for further information.*
Delicious Cut Out Almond Sugar Cookies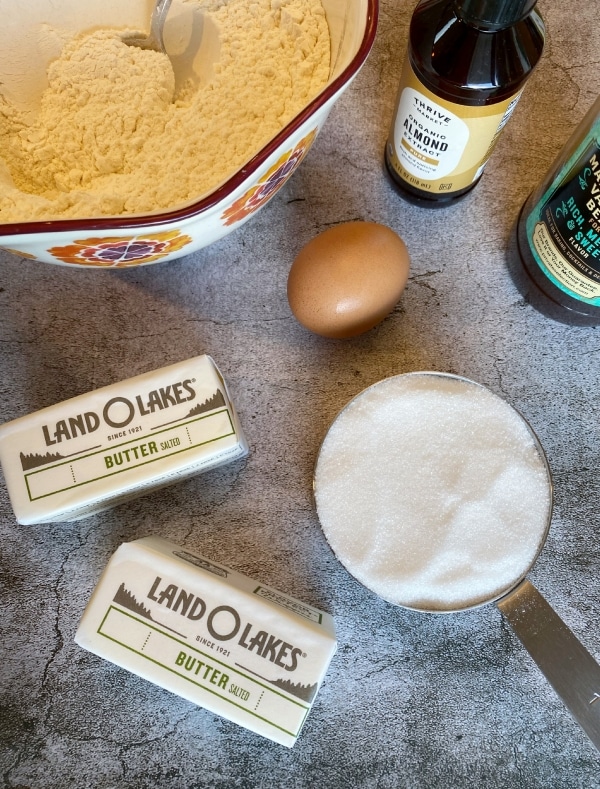 For these almond sugar cookies, you will need:
The first step is to preheat the oven to 350 degrees Fahrenheit. We want to make sure the oven is already to temperate so we don't need to chill the dough.
Next, measure out three cups of flour into a medium sized mixing bowl. Remember to use the scoop and level method. That is, use a spoon to scoop some flour into a measuring cup. Once you are near the top of the cup, level out the cup.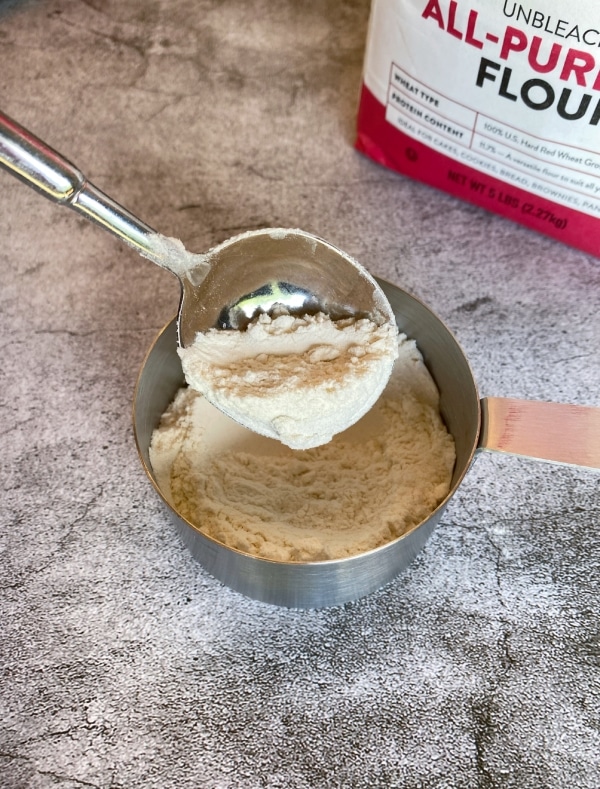 Next, mix in the two teaspoons of baking powder. Once your dry ingredients are mixed together, set this bowl aside for later.
In your stand mixer bowl, add one cup of granulated white sugar and one cup of cold, salted butter. You can cube your butter if you prefer, as that usually leads to less mess.
Mix your butter and sugar on medium speed in your stand mixer using the paddle attachment until creamed together.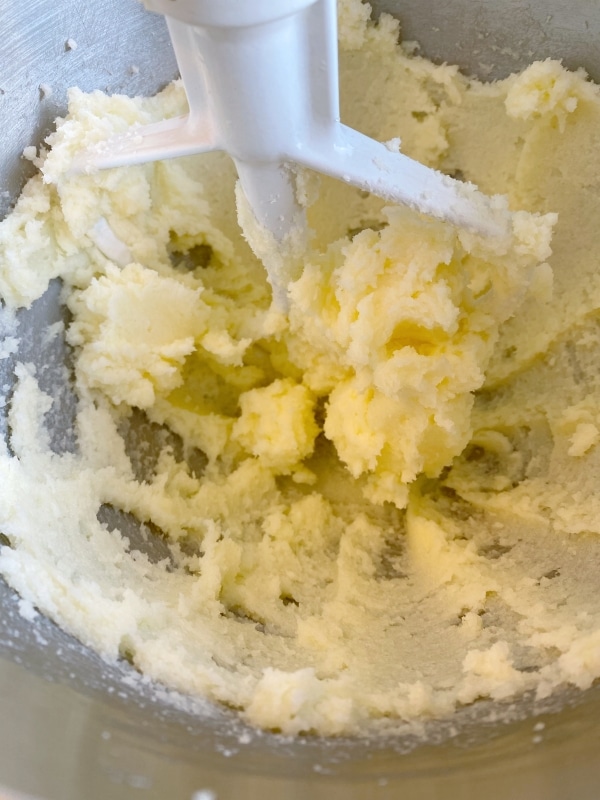 Once it is creamed together, add your egg, one teaspoon of almond extract, and one half teaspoon of vanilla extract. Mix together until combined.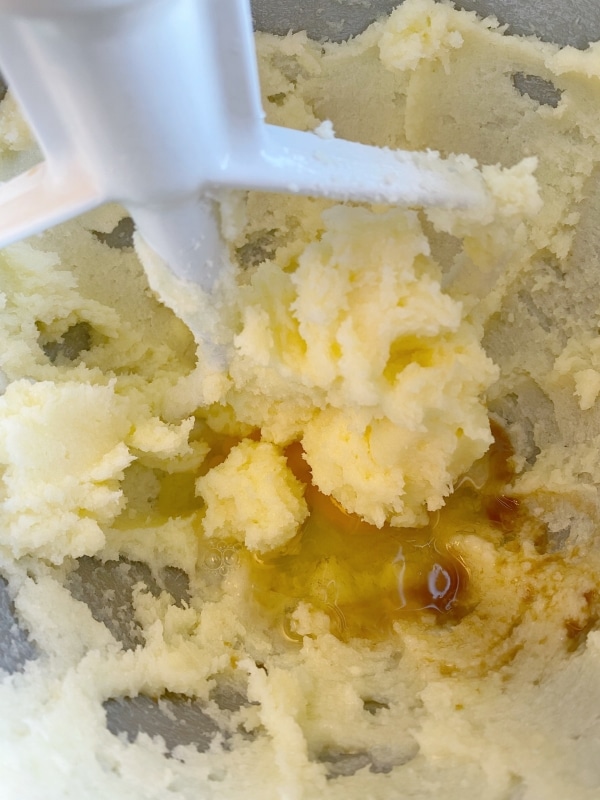 Slowly add in the flour and baking powder mixture. It's best to turn off the mixer while doing this so to not overheat the butter and egg. The colder the better for these almond sugar cookies, as that is what allows us to skip the chilling step of many sugar cookie recipes.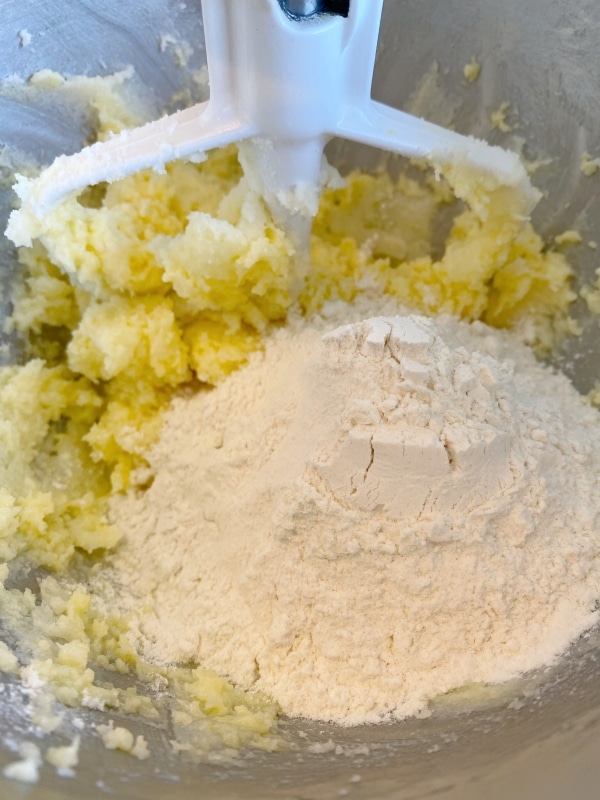 Once all of the flour is mixed in, assess the state of the dough. If it is really sticky, add in more flour. It should form a nice ball but it's okay if it's a bit crumbly. If the dough is too sticky, it will be hard to work with and it won't keep its shape as well when baking.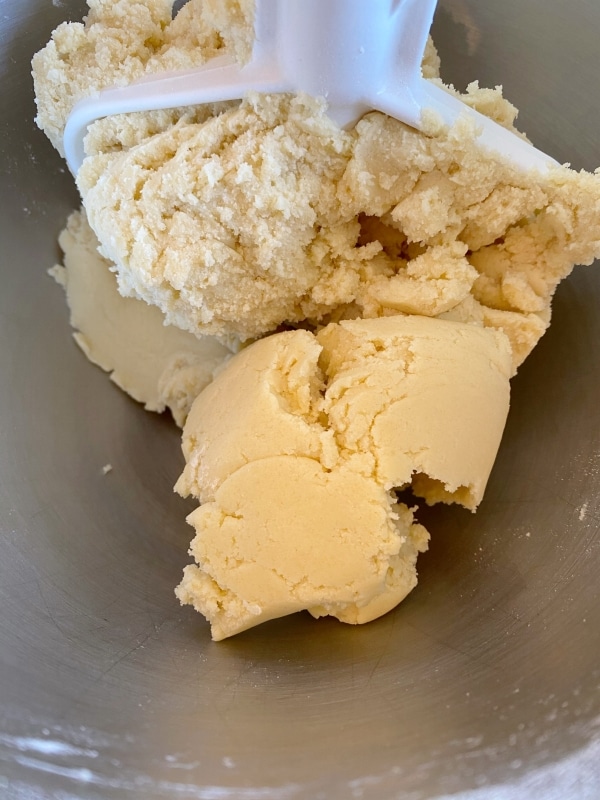 Prepare a clean spot to roll out the dough and sprinkle some flour onto it. Alternatively, lay a piece of parchment paper down.
Roll out the dough to about 3/8 of an inch thick. I use my Joseph Joseph adjustable rolling pin to ensure an even 3/8 through the whole dough.
When rolling out the dough, I like to grab just half of the dough at a time. I find that is the perfect size to roll out and fit cookies onto my silicone lined baking sheet. Rolling out too much dough at once overworks the dough and thus, makes it warmer than we want.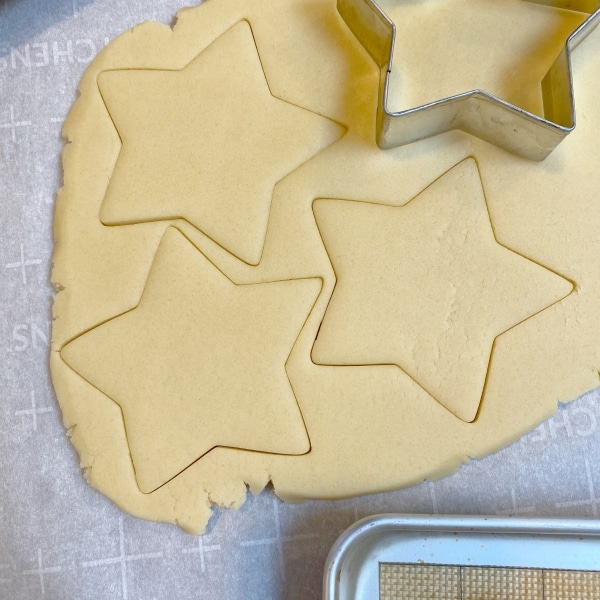 Overworking the dough also leads to creases in the baked dough, which isn't that pretty. If you are frosting the cookies, there is less worry about creases.
Cut out the cookies and then place them onto the lined baking sheet. A tip I like to use to get the cookies perfectly transferred over to the sheet is to NOT flour the cookie cutter. You want the cookie to slightly stick to the cutter so that you can remove the cookie from the cutter on the baking sheet itself.
This helps keep the shape of the dough, reducing any chances of spread. Using a thin, aluminum baking sheet like I linked above also helps to prevent spread. Thicker cookie sheets can cause some spread.
Bake the cookies for 9-10 minutes until the dough doesn't look wet in the center or the edges start to golden.
If you found that the cookies spread or changed shape a bit, quickly use a knife to push the hot cookies into the correct shape. While this cookie dough recipe is a no chill, no spread recipe, everyone's ovens work a bit differently and their houses are kept at different temperatures.
Allow these cookies to cool completely or immediately store them into the freezer in an air tight container. Storing them in the freezer for at least an hour turns the cookies into extra soft almond sugar cookies. So good!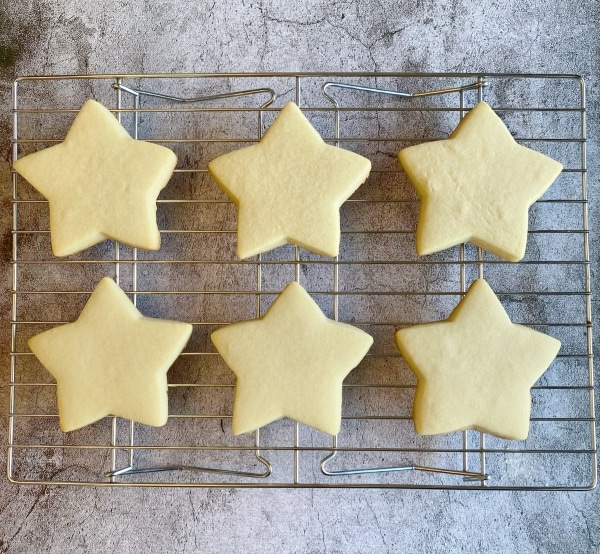 Did you know I have an online Christmas cookie decorating class? This class teaches you how to decorate 25+ Christmas sugar cookies with tons of professional tips and tutorials. Check out the Christmas cookie decorating class information here!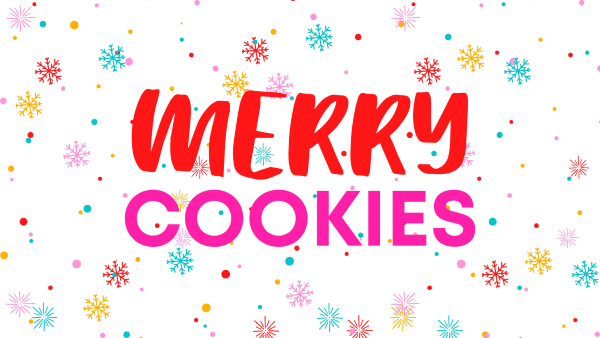 No Chill No Spread Almond Sugar Cookie Dough
These classic almond cut out sugar cookies are so easy and have the perfect amount of almond flavor. There is no need to put these into the refrigerator before baking - simply mix, roll, cut out, and bake all at once.
Print
Pin
Rate
Servings:
18
cookies depending on the size of your cookie
Equipment
Stand Mixer with Paddle Attachment

Measuring Bowls & Spoons
Ingredients
1

cup

cold salted butter

cut into cubes

1

cup

granulated white sugar

1

egg

3

cups

all purpose flour

2

tsp

baking powder

1

tsp

almond extract

½

tsp

vanilla extract
Instructions
Preheat your oven to 350 degrees.

In a large bowl, mix your flour and baking powder together. When measuring the flour, make sure to scoop up the flour with a spoon and add it to your measuring cup, one spoonful at a time. This helps obtain the correct amount of flour without needing to weigh it. Once you have a cup, level it out by running a knife across the top of the measuring cup. Then, add it to the large mixing bowl and repeat for the remaining flour. Set the mixture of flour and baking powder aside for a minute.

In your electric mixer, combine the sugar and butter using the paddle attachment until they are creamed together.

Add in your egg, almond extract, and vanilla extract and mix to combine.

Slowly add in one cup (or whatever your mixer can handle) at a time of the flour mixture to the wet ingredients. The mixture should be slightly sticky but still form a nice ball.

On a floured surface or piece of parchment paper, roll out the dough to about a ⅜ of an inch thick & cut out your cookies. A great tip is to flour your rolling pin and any cookie cutters you may be using. Transfer the cut out cookies to a baking sheet lined with a  silicone mat using a large flat spatula.

Bake for about 10 minutes and let cool on the baking sheet. Do not overcrowd the pan, otherwise the cookies will spread. The dough will be done when the center of the dough doesn't look wet and the edges are golden.
Frequently Asked Questions About Cut Out Cookie Dough
Yes, you can definitely chill this dough if you aren't ready to roll out and bake right away. HOWEVER, you may find that this dough spreads a bit more after it has been chilled. If spread is not an issue, then chilling the dough will work nicely.
Yes, you can freeze the cookie dough. Roll the dough into a ball and then flatten it a bit into a disk shape. Cover the dough with plastic wrap and place in the freezer. I have kept dough in the freezer for up to three months and it was still good. Allow the dough to defrost in the refrigerator before using.
If your cookie dough is still spreading, there are some ways we can counteract this. First, make sure that the butter and egg were cold prior to mixing and that your oven was already preheated. You also want to make sure that you have enough flour. If the dough was still sticky when you were done mixing, you want to add a bit more flour.
You can also check to make sure that the baking powder wasn't expired. This is pretty common since we only need a bit of baking powder at a time for various recipes, so don't forget to check that expiration date.
One last recommendation is to make sure you aren't baking these cookies when your house is really hot. I live in the PNW and my house doesn't have air conditioning. The inside of our house gets close to triple digits often (like 97 degrees Fahrenheit!) Yikes, it was hot.
If I attempted to bake cookies that day, I'm sure they would have spread as the dough wouldn't have been very cold. Also, I'd be pretty crazy to turn my oven on in that kind of heat, anyway!
If your house lacks air conditioning like mine, bake the cookies early in the morning or after the sun has gone down at night. Remember, you can chill the dough if needed.
My baking powder says double acting, is this the correct one to use?
Yes, double acting baking powder is the standard baking powder. Double acting baking powder just means that it will react twice, once while cold and once while hot.
Yes! Please check out my gluten free sugar cookie recipe. Just adjust the vanilla extract amount to allow for the almond extract.
Yes, these will be soft sugar cookies.
You can also freeze your baked cookies immediately after baking. This will keep the cookies from drying out and becoming hard if you aren't going to be frosting right away.
Save this Almond Cut Out Sugar Cookie Dough Recipe for Later